New ASME Requirement: You Must Have a Qualified Rigger
The updated ASME B30.5 included a new section on Rigger Qualifications
Just released ASME requirement for Rigger Qualification
If you use a mobile crane, at least one member of each of your rigging teams should be designated as qualified. This is what you need to know:
Trained

Each rigger on your team must be trained to do the job they'll be performing.

Written Exam

To become a 'qualified' rigger, your personnel must take a written exam to assess their knowledge.

Practical Exam

Each 'qualified' rigger must also take a hands-on evaluation.

4 Components

The exams must include all 4 of these ASME-specified components:

Selection, use and inspection of rigging equipment

Application of standard hitches

Estimations of load weight, center of gravity, angle and load movement

Applicable inspection and operating practices

Designated

You, the employer, must make the final designation of 'qualified' and should document this.
For your free consultation, please either fill in the contact form below or call 800.327.1386.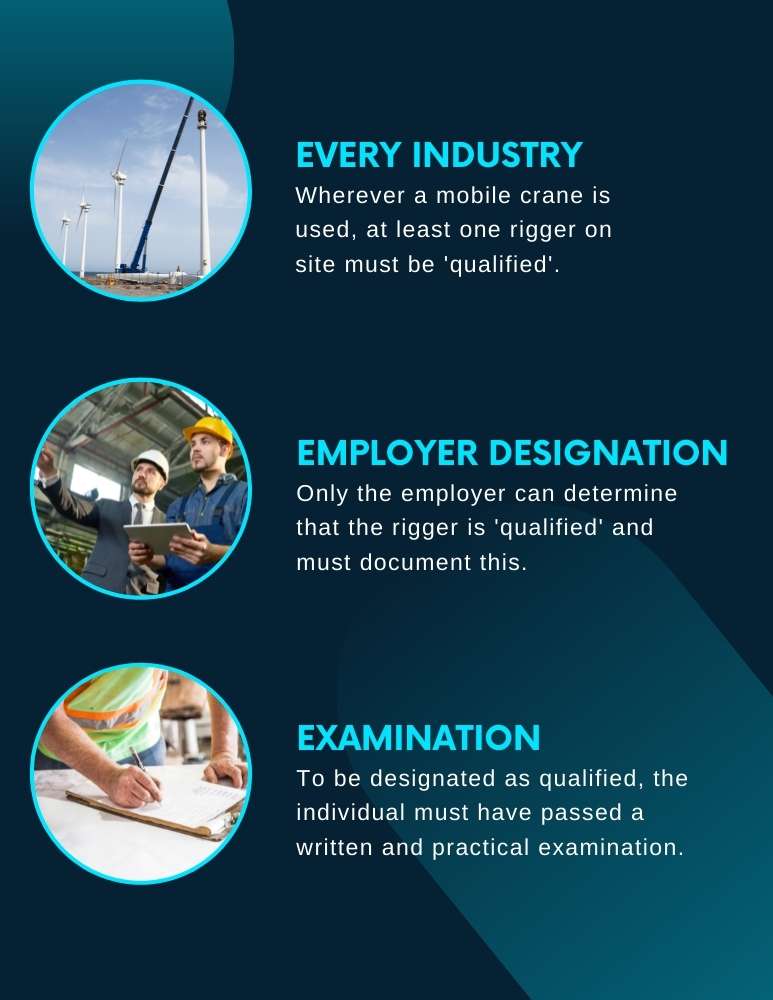 Make sure your riggers are eligible for qualification
Train and assess your riggers through CICB's tailor-made programs. Contact us today.